Matrix-Q
Is the ability to approach challenges from several perspectives simultaneously
Matrix-Q tests, conferences and presentations are offered under request, online or at location the Neherlands.
About
Luis Daniel Maldonado Fonken
Know how developer, multidisciplinary researcher, consultant, coach, trainer.
Humanist, futurist, visionary, philanthropist.
Author, artist, traveler, story teller.
Martial arts, yoga, meditation, fitness trainer.
Born in Peru, (1972) from family roots in Eurasia (Italy, spain, china, slavic, nordic roots) influences by germanic and Japanese cultures. Lived abroad and abroad traveling for research and entrepreneurial tasks between 1997-2017 (80% Europe, Nordic Countries, 10% Russia, Israel, 10% South America) with home bases in Switzerland, Chile, Germany, Finland, The Netherlands, base camp locations in Austria and Belgium.
Founder of the Ɵ Foundation, creator of the PTƟ boy of work. A multidisciplinary nature inspired know how, developed by the study of nature laws, rhythms, cycles and principles, the human natural stages of development (human potential) and holistic nature inspired knowledge and technology of ancient civilizations. Along his journeys, he did focus on research and development of PTƟ Applications. In 2011 he decides to leave corporate, and return to non profit, in order to ground and develop a legacy project, dedicated to protect, develop, promote the PTƟ Know how and its multidisciplinary applications, to make it available. His aim is to collaborate with the development of an emerging global culture and civilization in peace, with the advancement of quality of living, sustainable development and capability of wealth generation.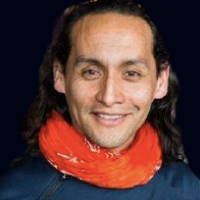 Contact
e-Mail: welcome@luisdanielmaldonadofonken.info
skype: luisdanielmaldonadofonken
Tel.: +31.626673380
www.luisdanielmaldonadofonken.info
The Ɵ Foundation
Nature Inspired, Holistic, Synergetic, Systemic, Futurist, Visionary
We are humanist non profit organization dedicated to research, technology innovation, education, consultancy and entrepreneurship.
Testimonials
P. Bolt, The Netherlands
"Nu paar weken samen met Luis aan het trainen. Heb normaal hekel aan sportschool gedoe (sorry) maar dit is een top combinatie van inspanning en ontspanning met een inspirerende coach. Aanrader ! " Now work with Luis for a couple of weeks. I usually hate sports hassle (sorry), but this is a top combination of effort and relaxation with an inspiring coach. Recommended!
Lotte L., The Netherlands
-The program pulls you out of your comfort zone and regular setting which creates new insights about colleges and the way the team normally copes with situations. It stimulates creativity and exposes talents/weaknesses of the participants, it could be an amazing tool for teambuilding and reviewing workflows. -For students and young people it also is a great tool, as it keeps you connected or reconnect you with yourself and helps you focus and discover talents.